If you have started a small business (or a personal brand) you have been through the process of the startup. You work on the business plan. You solicit finance, stock or equipment perhaps, and the perfect location. The one element that will define and position your business in an ocean of similar businesses is the one so many leave to the end of the startup process. The logo. I recently discovered a way to make this process really quite inexpensive and fun, giving you incentive to place this crucial element earlier in the development pipeline. Read on.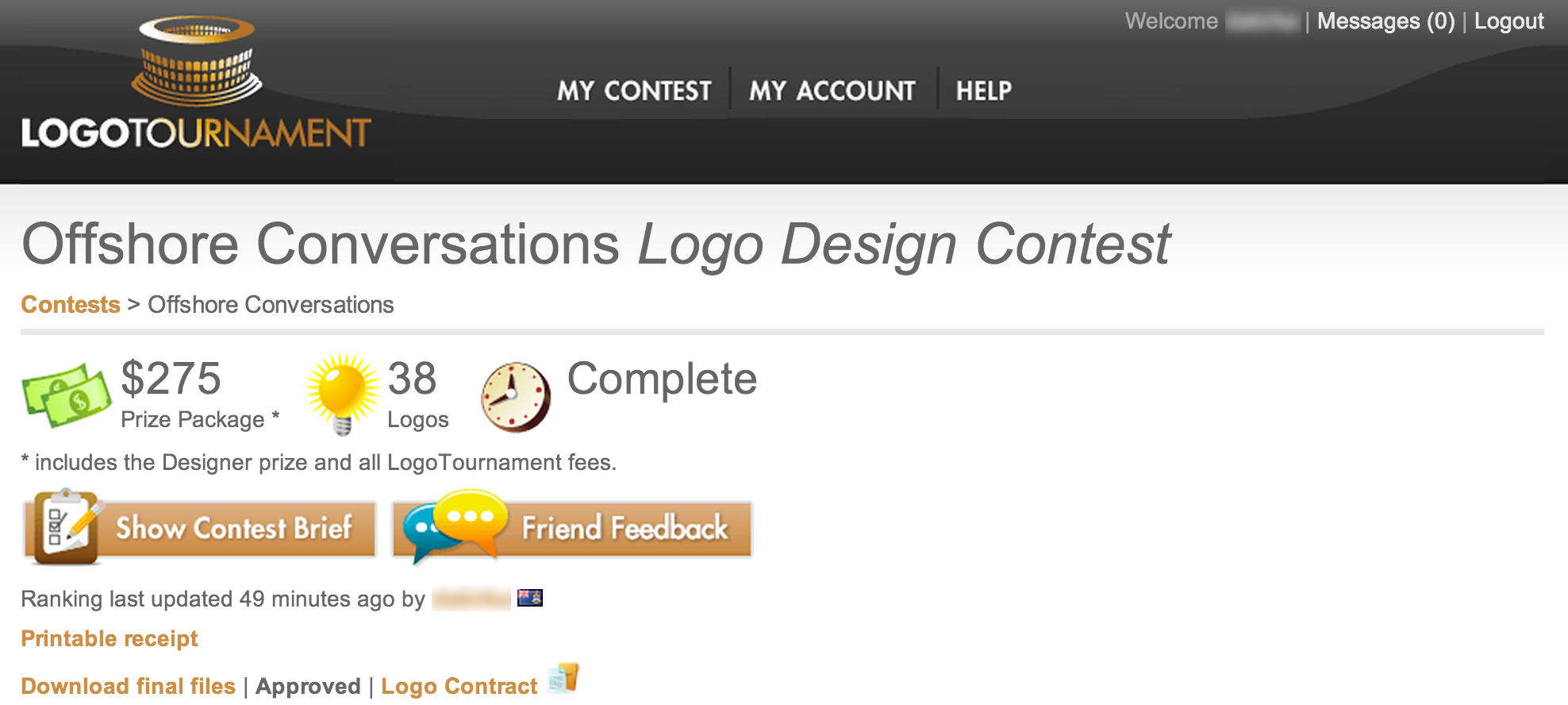 Logo Tournament is one of a few similar operations online. Some others I looked at are Logo My Way and 99 Designs. These sites allow you to detail the requirement for your logo project (and in some cases much more including stationary, websites, and flyers to name a few) and post that detail on their system. This project brief is then accessed by a worldwide network of graphic designers. The designers submit logos to you for consideration in a rolling contest ending with your selection.
Why design a logo this way? 6 quick reasons I can share from my recent experience are:
INEXPENSIVE

– My logo design cost US$275. I have had several logos designed in the past and I am very happy with them. However, I always paid more than $275 for them.

SPECIFIC

– Logo Tournament has you specify the audience your business is aiming for, the typical client, the aims of the business, and other factors including how masculine / feminine, strong / weak, simple / complex, and around 10 other 'stylistic sliders' related to the design you seek. It all adds up to clear direction to designers on exactly what you are looking for.

FAST

– You set how quickly you want to see the contest end. Longer will gather more designs, but even a short timeframe of 2-4 days will yield many entries. I got my first designs coming in within about four hours of contest posting.

VARIETY

– Traditional logo design process has you engaging an ad agency or graphics professional locally. They are going to give you great work but you are going to get the great work and creative mind of one company, probably one designer. For my contest I received 38 logo variations for consideration from 10 designers around the world.

COLLABORATIVE

– You are asked to rank entries as they come in to your contest. Because the contest entries are open to be seen by other designers this process of ranking allows all designers to refine their idea taking up the feedback that they get from you on other designs. Other designers who had not submitted anything may then jump in with a design.

HANDS OFF

– The contest is remote. The designers submitting to your contest are not people you will likely ever meet. Perhaps this makes it easier to be open and honest in the feedback on designs, or to dump the designs you don't like. No further explanation needed. No feelings hurt (I hope).
How do you make the experience awesome and end up with a great logo? Three suggestions:
GIVE FEEDBACK

– The designers have good direction from the contest brief you have created. However, as the designs start rolling in and you begin to see a few standouts, offer feedback to help the designers in refining their submissions. This will give better results.

RESPOND

– If a designer asks a question in a direct message or in the feedback, respond to them. You are paying money for the work. Don't expect it will be done in a vacuum.

DON'T REJECT ALL

– In ranking the logos coming in you may immediately have an affinity towards one or two designs. However you should keep a number of the others in your ranked column rather than rejecting it outright. This keeps the other designers engaged.
I wanted a logo for use with a podcast that I am planning called 'Offshore Conversations'. It will be a podcast (and blog) with non-breaking news, conversational interviews with leading people engaged in the offshore financial industry. Initially it will cover developments and the legal, accounting, captive insurance, reinsurance, directorship and hedge fund industry in the Cayman Islands, and the regulatory side of these also. As the planned show matures over time my intent is to push out to other offshore jurisdictions. So, how exactly does one come up with a logo for a show like that? Well, after a week of design, feedback, and ranking, the final design (supplied to me in several size and image standards by the way) is below. What do you think?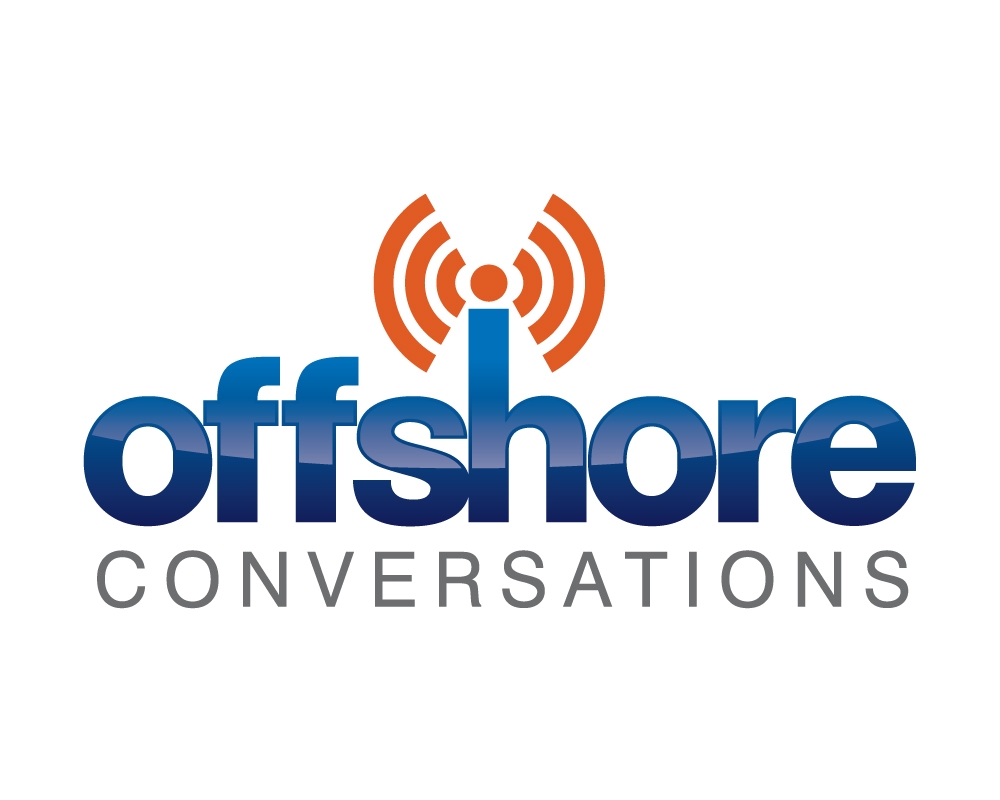 I could not be more pleased with it. Now, I just have to outline the first several episodes and complete setting up the website and media hosting. Soon come, as we say in Cayman, but a big step forward was completed today thanks to Logo Tournament.
Have you ever used an online logo service or other form or online outsourcing in other areas of your business? If so, what was your experience? Do you have any specific recommendations? Share them with me in a comment on this blog post.