The photo below is of a business, not a recycling bin.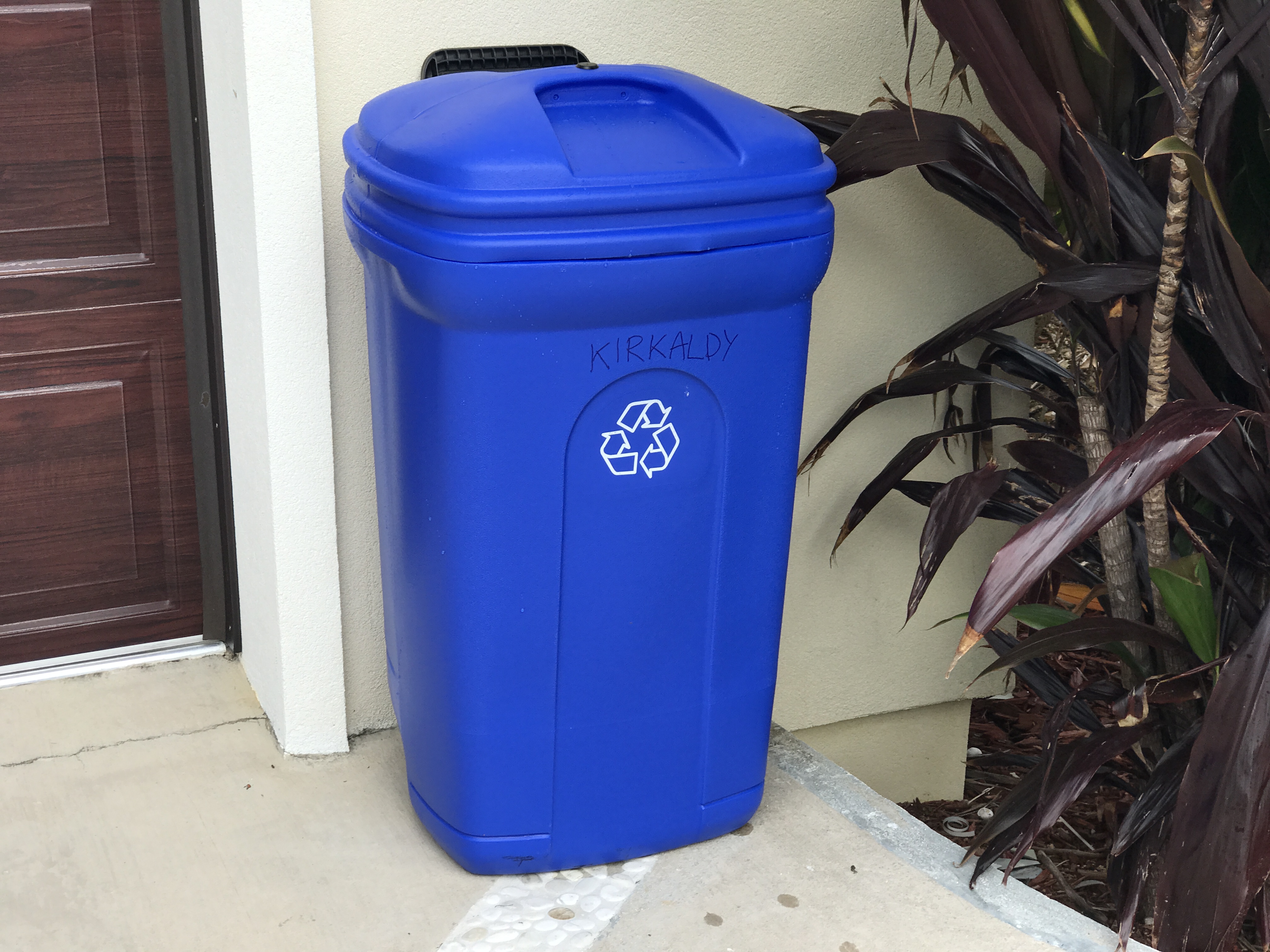 A few weeks ago my niece and nephew pitched an idea to my wife and I. They had started a small business in their neighbourhood collecting the recyclables from nearby homes. Having gotten into a nice routine there, they were ready to branch out into our subdivision.
Impressed? Yep, I was. We signed up, and, as the annual AGM of our homeowners' association was coming up, we helped them distribute info to other residents and they signed up another customer in addition to us.
Their pitch was compelling.